A Bountiful Lunar New Year!
Share the joy of the brand new year with our signature must-have cakes and goodies!
Yuletide Joy
Treat yourself to a delicious Christmas with one of our delightful log cakes.
Time-Honoured Favourites
Cherished family recipes take centre-stage with our signature selection, made with only the finest premium ingredients, using time-honoured methods.
The Story Behind Bengawan Solo Singapore
What began in a home kitchen, is now a household name in Singapore & the region.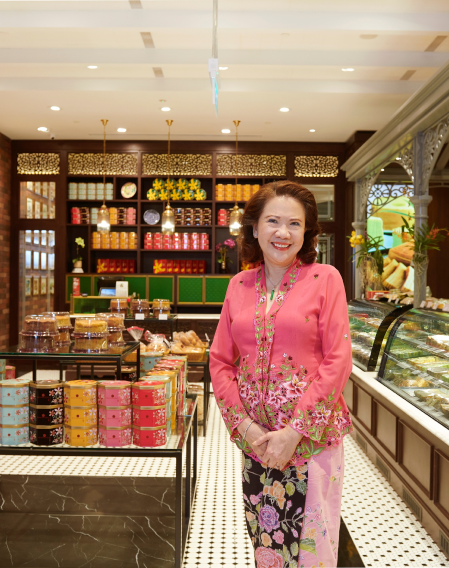 "I DON'T JUST MAINTAIN QUALITY. I IMPROVE IT. I'M NEVER SATISFIED..."
Find out how Bengawan Solo became one of the Singapore's favourite household names and how it built its reputation on the quality of its products...